Best Tool Box for the Money – Top Picks for 2023
Whether you run a professional auto repair shop, work in construction, or are an avid DIYer, a tool chest is a critical part of your...
Read More
The Best Ventless Portable Air Conditioner For Your Garage
Cooling your garage comes with lots of benefits since the majority of tool projects take place there. Apart from keeping your garage conducive to the...
Read More
Best Portable Table Saws
An inexpensive portable table saw is a power tool every contractor, woodworker, or DIYer should not be without. Also referred to as a task site...
Read More
The Best TIG Welders – A Complete Guide
Unarguably, Tungsten Inert Gas or TIG welding is one of the more difficult types of welding processes. It becomes more challenging without the right welding...
Read More
The Best Mig Welders – A Complete Guide
Besides welding skills, another essential feature all successful welders – a person who specializes in fusing metals - have in common is a high-performing welding...
Read More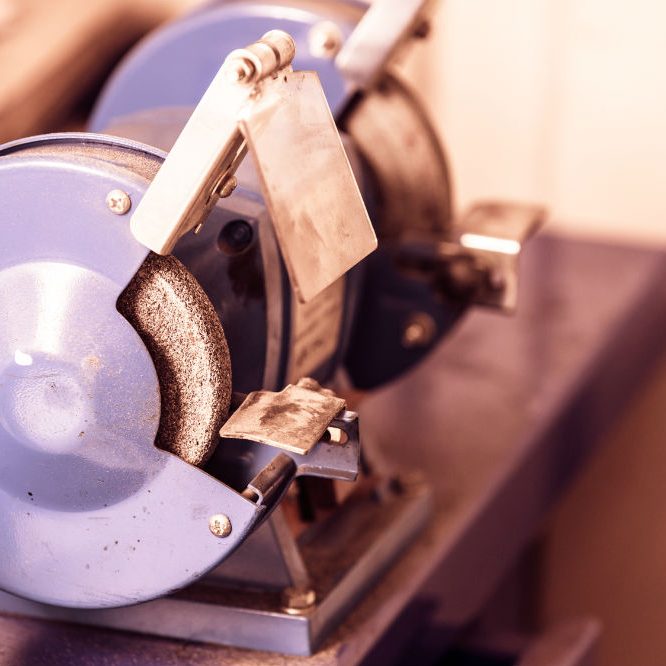 If you do lots of tinkering at home, then your tools are bound to get dull eventually, regardless whether you used them correctly and took proper care of them. The edges of chisels, knives, and blades will get blunt with lots of use, so how do you regain their sharpness?
It is the duty of the bench grinder to tackle all that sharpening and honing. The bench grinder specializes in those procedures and more. Corrosion is also something we see on tools and the bench grinder can take care of this issue as well.
If you are on the hunt for a good bench grinder, you can start by reading reviews on the precision tools site about the different products out there. Check out our review of the RIKON Power Tools 80-805 8-inch Bench Grinder.
Read more